Registration Closing Soon! Be One of the First 21 Participants To Register For Our New 21-Day Fit Mom Transformation Program…
"Because Now It's Time To Take Care of You!"
The complete 21-Day Fit Mom Transformation Program is just $21 ( $140 Value), but you don't pay a penny until we PROVE to you just how effective it is.
These Metro Milwaukee Neighbors Did, Now it's Your Turn…
From:
Josh Brown
Impact Fitness Studio
Oak Creek, WI
Dear Friend of Impact,
I've got great news for you…an amazing new 21-day fit mom transformation program you can try for FREE, without any obligation!
Here are the details…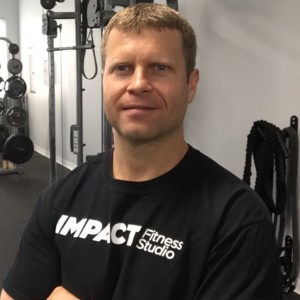 Josh Brown, Owner/Personal Trainer
We've developed a complete 21-day fit mom transformation program that's unlike anything you've ever tried in the past. And it's guaranteed to work for you.
There's no dieting, no drugs and no gimmicks. Because that stuff doesn't work (and can damage your body).
Our 21-day program is a combination of three elements:
Fun, Fitness Bootcamp group classes that utilize a variety innovative exercises that burn the maximum number of calories, increase your post workout metabolic rate, and create a fun group dynamic that motivates your to be your best.
Nutritional guidance, meal planning, and grocery lists.
And the magic of coaching and accountability from proven experts with an unmatched track record of success here in the Metro Milwaukee area.
Yes, the coaching and accountability are pretty darn close to being magical. In fact, if you've struggled in the past to lose weight and get your body looking the way you want it to, the #1 reason for that is lack of effective coaching and accountability.
Simply put, there is no substitute for external motivation and personalized coaching from a real experts who get see-it-in-the-mirror results for other Milwaukee residence just like you. It's the biggest secret to success.
Just give us the chance and we'll prove that to you (you'll be amazed by the results).
The entire program is just 21 days. Three weeks…that melt up to 10 pounds (or more) of fat off your body and put you on the fastest track to tight, toned and terrific. And if you're one of the first 21 participants to register now by completing the form on this page or calling us at (414) 333-7124 we'll give you the entire 21-day program for just $21 (a savings of $176 off our regular price).
But You Don't Pay A Penny Until You're Convinced
That's right, not one thin dime. Because we don't want your money until we PROVE to you just how effective our 21-day fit mom transformation program really is.
When you complete the form on this page, we'll call you to schedule a time for you to come in for a complimentary consultation and to get started. Your first session is FREE, and there's no obligation.
If you love it, stick with us for 21 days that will change your body and your life. If not, we part friends with no hard feelings.
It's that simple.
There's no "fine print" and nothing to buy now. And we don't play any games or pressure you to buy anything you don't want. We don't have to…the results we get for Milwaukee residence speaks for itself.
If you're one of the first 21 participants to register, the entire 21-day program (a $197 value) is yours for just $21 (but you only pay once you're convinced). If you don't make the 21 cut-off, we'll let you know and give you the opportunity to go on a waiting list.
Either way, you pay nothing now. So there's no risk to you.
Who This Is For
This special program is designed specifically for Metro Milwaukee women aged 25-50 who want to lose up to 10 pounds (or more) in 21 days, quickly, safely and naturally…and are ready to fully commit to themselves and to our proven program.
Because now it's time to take care of you!
Registering does not obligate you to purchase anything. But you need to hurry because we can only accept 21 women into this program.
Look, you've read this far for a reason…you want your best body as quickly and certainly as possible. And that's what we're promising you. Just take the first step by completing the form on this page right now. If you'd prefer to speak with us, call (414) 333-7124 and mention that you're interested in the 21-day fit mom transformation program.
We're the leading provider of guaranteed results fitness services in Milwaukee because we're committed to the success of our clients (as you can see from their stories).
So now there's just one question… "Are you worth it?" Are your body, health, fitness and how you feel about yourself worth $21? That's the bottom line. If you're worth it, then call or complete the form right now.
I look forward to meeting you and getting you the body you've always wanted.
In good health,
Josh Brown
Owner/Personal Trainer
Impact Fitness Studio
Limited Spots Available: Program Capped at 21 Participants
Registration Will Close in...
Here's What You Get With Your 21 Fit Mom Transformation Program
Our THREE STEP Transformation System:
Customized and Personalized Workouts to Maximize the Results You Get From Every Minute You Workout, While Avoiding Injury and Avoiding Plateaus:
You will have hands on instruction WITH A TRAINER 3 days per week, so there is no more guessing on what to do or how to do.  This is real personal training with the instruction, personal attention and coaching that will maximize each movement so you get the most from  your time working out. You will get cutting edge workouts that are not only effective, but safe, and progressive for all fitness levels. PLUS, you will be able to track your progress and ask your trainer questions even when you are not in the studio through our app technology.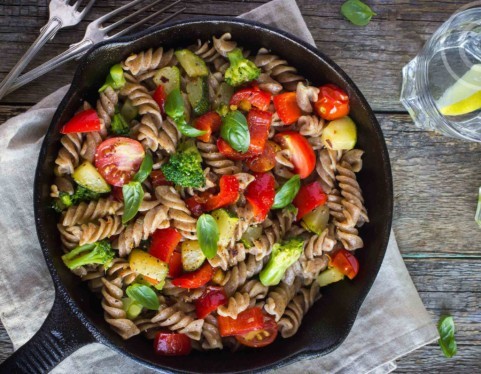 Nutrition Plan
Our bodies are all different and respond to different macro and micro nutrients…not to mention varied lifestyles. This is why we sit down with you and make you your own custom meal plan. This meal plan will be based on your goal weight loss, goal date the achieve, your lifestyle, and food preferences. We review with you every week to make sure you see results and to adjust to your preferences. We'll include recipes, a grocery shopping list, and healthy restaurant selections make it as easy as possible.  Whether you like to cook or not, we can customize a plan for you and make it much-much easier (AND DELICIOUS!) than you ever thought possible!
Our "Secret Sauce": Personal Coaching & Accountability
Would you like to know why 93.8% (according to a Johns Hopkins University study) of people drop their New Years resolution before the end of January?
It's the lack of accountability. According to a study by Virginia Poly Tech University, implementing accountability into your workout program can increase results by 2200%!  This is why you not only will you have us when you are in the gym working out, but you will also be able to contact to your personal fitness coach whenever you need for help or just some extra encouragement. 
It all boils down to accountability.  You need a personal coach who will design a customized fitness plan for you, fit it into your schedule, provide you with the right information, guidance and equipment in our state-of-the-art private studio, and then hold you accountable for adhering to the plan.  This is how results are achieved.
Registration Will Close in...